Reduce the Risks.
Make Smarter Choices.
Find Legitimate Businesses Who Deserve Your Trust
We list companies, service providers, online stores and commercial websites that have been vetted and approved by the BBB – the most famous consumer assistance organization in the U.S.
How Does
eLegitimate.com Work?

Select a Category
Browse the category list
and select one.

Explore Options
Compare the legitimate companies who offer similar services – all have been vetted thoroughly and certified by the Better Business Bureau.

Choose
Hire the vendor that is the best fit
for your unique needs.
Which Types of Consumer Threats
Would You Like to Avoid?
Scams
Fraud
Cybercrime
False Advertising
Hidden or Undisclosed Fees
Unauthorized Billing
Misleading Information
Invasion of Privacy
Rip-Offs
Fake Websites
Phishing
Bogus Claims
Unethical Behavior
Bad Customer Service
Counterfeit Goods
Malware
Identity Theft
Dishonest Businesses
Deceptive Practices
Unfair Website Policies
Poor Quality of Service
Defective Products
Data Breaches
Bait and Switch Schemes
Our independent research can help you find a trustworthy company!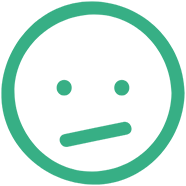 Unsure on Where to Start?
Do you ever feel a bit puzzled by an important upcoming purchase?
Have you ever found yourself confused or overwhelmed by too many competing options?
In the challenging search for sourcing the best products and services, we help you to make informed consumer decisions much easier.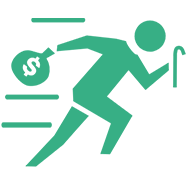 It's a Tricky World
In today's highly technological age, scammers, fraudsters and unethical companies often use the internet as their preferred platform to target a large audience of potential victims.
Finding legitimate websites to deal with is not always an easy task, especially in business sectors which are lacking a solid and consistent history of ethical conduct.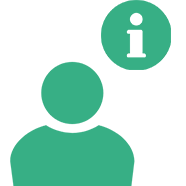 Here's How We Can Help!
eLegitimate.com's database lists BBB accredited businesses in an extensive variety of consumer, business and financial categories.
If you wish to find information about legitimate, credible and trustworthy companies, then you will find our website to be a helpful way to increase consumer safety and limit potential risks.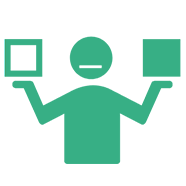 Make The Right Choice First Time
Most consumers don't have the time resources nor the expertise necessary to conduct comprehensive market research and fully investigate every company, service or website.
Therefore, our goal is to match you with companies that have successfully passed the BBB's certification process and help you make a confident choice with greater peace of mind.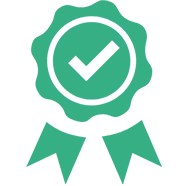 Benefits of BBB Accredited Businesses
Companies that have been thoroughly checked, vetted, rated and certified by a trusted, unbiased third-party consumer organization voluntarily – are more likely to provide a positive and professional experience.
Vendors that received the Better Business Bureau's stamp of approval are less likely to be associated with illegal or unethical business practices.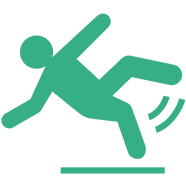 Avoid Costly Mistakes
Choosing the wrong business may have terrible consequences: financial losses, time delays, poor or no results, legal action, disappointment, regret, frustration or other unfortunate outcomes.
Working with a great website, retailer or service provider right from the start is the best way to ensure satisfaction and avoid potential pitfalls.
Recommended Reading
Consumer tips, how-to's and articles that you may find interesting.